Artistry: Artist Feature
Brave Soul Artist: Deborah Bond
December 11, 2011
Print version
Other articles by this author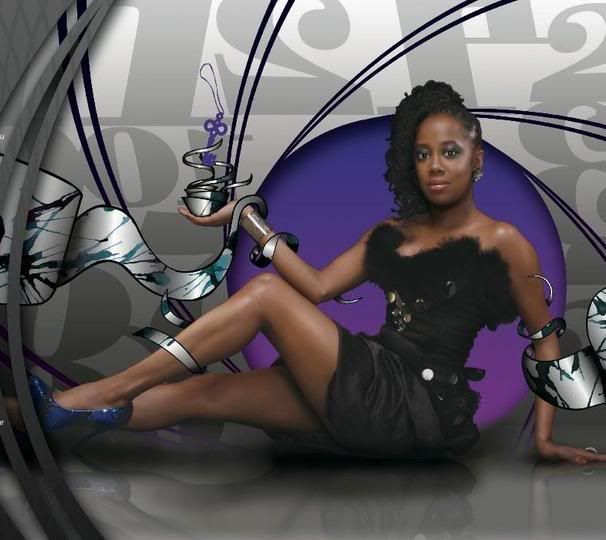 This month's BSC artist feature is an artist with one of the most distinctive, powerful voices I've ever heard. Her lyrics & music pay homage to a long line of soul & jazz musicians that have come before her & it's clear from experiencing both her studio & live vocal performances how much time, thought, & energy she puts into her artistic offerings.
A self-proclaimed "people watcher, dreamer and lover of philosophy", Deborah Bond (pronounced De-BOR-rah) credits Anita Baker, Chaka Khan, and Sade as the roots which shaped her sound. Her unique and "eclectic mix of R&B, funk and British soul" receives accolades from fans and critics worldwide. Her debut album "DayAfter", and the remix album "AfterDay", established Deborah Bond's reputation as a deeply sensitive, spiritual, sincere artist and a funky diva with captivating stage presence. Propelled by an ever growing cult following. Deborah Bond has shared the stage with many of the hottest acts in soul music--- including: Rahsaan Patterson, Eric Roberson, Yahzarah, Sy Smith, Gordon Chambers, Floetry, Kem, Kindred the Family Soul, Raheem DeVaughn, Mint Condition, Angela Johnson, Julie Dexter, Goapele, Wayna, Ann Nesby, Elisabeth Withers, Ronny Jordan, Ledisi, Frank McComb and Fertile Ground. In October, 2010 Deborah Bond was featured on The Capital Jazz Super Cruise's "Underground Soul Lounge" amongst other emerging talent and in the company of artists such as Jeffrey Osbourne, Phil Perry, Incognito, Teena Marie, Maysa, and many more!
Deborah is also a new member of the DC Grammy Chapter and Songwriters Association of Washington. Deborah and her band (Third Logic) take pride in creating music that has no boundaries, that goes beyond age, race, or creed.
I first learned of Deborah's music years ago through my sister/friend Ginger Bleu who was one of her background singers at the time. From the first time I heard her debut album "Day After", I was instantly drawn to her music & have been a strong supporter ever since. I was elated to learn of the latest release, "Madam Palindrome" earlier this year in July. Serving as a true logical/artistic progression from the first album, her latest release continues to demonstrate her commitment to, and love for making music. I'm honored to round out this year and present to the BSC family, friends & supporters, our candid interview with the beautiful, immensely talented Deborah Bond.
I'm thankful that through my music I am able to share the world through my perspective..or whomever's perspective I choose. I think it's important for me not only as a human being to embrace the perspectives of others to help learn something new in life but it's also important that it manifests itself through my music. It promotes harmony and growth."

How did you initially connect with the musicians that make up your band, Third Logic?

I met Robbie McDonald (guitar) first and at the time I was in a hip hop r&b group and he was in a funk band w/ the 2 other members (Chuck-bass, Kinard-drums). The cosmos were so on point because I was in transition and decided to leave my band and Third Logic was in the process of breaking free of their band. Once I heard some of the music that the three of them were making I asked if they minded passing me a track or two"...and I fell in LOVE w/ what I heard. Once we recorded our first 3 song demo...I was hooked. The synergy was so perfect and everything just fit that we decided to stick w/ each other and make an entire album...and here we are!
In terms of the creation of your music, do you have a "process" or does it vary depending on the situation & circumstances surrounding each individual song/project? Specifically, when you write songs do the lyrics usually come first, or do you write based on music that you hear & thus feel moved to write lyrics for?
I honestly don't have a process. One thing I've learned is to never force anything because it will be apparent that it wasn't genuine so I really took my time when writing "Madam Palindrome". I had several bouts of writers block and thankfully I worked through them. Usually Third Logic will present music to me and I absorb songs and allow them to make me feel something...a thought, a concept, a memory"...and from that"...the lyrics begin!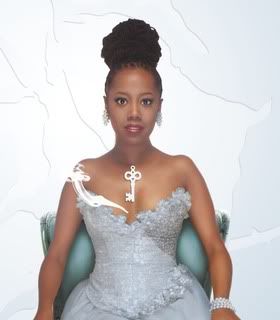 Can you explain the meaning behind the title of your latest release, "Madam Palindrome"? How do you feel it differs from your debut album "Day After"?
The title Madam Palindrome basically came to life midway through writing the album. I sat down w/ Chuck my bass player and went over what the songs we had at that point were about. We found that several songs seemed to be from 2 points of view w/ some form of common thread in the middle. For some reason that made Chuck think of a palindrome which is a word, picture, phrase, number that can be read the same forward and backwards" such as "Madam" that pretty much planted the seed and started an even deeper journey into exploring perspective and palindromes. We wanted the album to highlight the concept of perspectives not only in song content, but in the artwork and music. It differs from "DayAfter" for one because we had so much time to grow in between the two albums. We seemed to grow in so many angles and it really does reflect in the work, Lyrically I wanted to touch upon subjects a bit deeper and fresher than just the usual love songs. I wanted to try things vocally that I never had before. Musically my band/production team Third Logic really stepped up their game and took the music to another level. We wanted this album to feel more lush and developed. From every angle, we wanted the album to be very "next level" for us, even the artwork took a huge leap in a more vivid direction. "DayAfter" was more organic and simplistic in some ways whereas "Madam Palindrome" is more lush, dramatic, and heavily produced!

In your opinion, what are some of the advantages & disadvantages of being an independent recording artist given your experiences to date?

The advantages of being indie are that you have complete creative control and for an artist that really is so very important (well for many I'll say). You don't feel controlled in any way and you just have this amazing sense of artistic freedom. I honestly really love that about being independent. I'm very stubborn and I honestly don't like the one thing I feel so passionate about to be molded or shaped by anyone else but myself and 3L. On the flip side you have less exposure to the world. You have to work so very hard to get your name out to the masses and if you don't have a certain amount of fight in you, your chances of never truly being successful are high. You have to spend a lot of time, effort, money, investing in it and so many of us indies are doing all this while holding down a day job and/or raising a family! It definitely is more of a struggle at times but there's always something you have to sacrifice when you are on this type of journey so at times I feel the disadvantages make me stronger! It keeps me hungry and motivated to succeed!
Our BSC discussion topic for this month is PERSPECTIVE. What insight can you share about the importance of perspective when it comes to your life thus far, especially with regard to your work as an artist?

Perspective is so important in my life because it tends to lead to some form of understanding. It allows me to keep an open mind and heart. I'm thankful that through my music I am able to share the world through my perspective..or whomever perspective I choose. I think it's important for me not only as a human being to embrace the perspectives of others to help learn something new in life but it's also important that it manifests itself through my music. It promotes harmony and growth.
Aside from being a musician, do you have any other artistic interests?

I'm a new DJ! DJ QueenZeb (from my middle name ZeBulun) :) I'm learning and doing small gigs here and there. It's something I've wanted to do for a very long time and I finally started the journey of learning and enjoy it!! Taking my time and having fun with it! I also do voiceover work and jingle writing. I love doing interviews and meeting other artists, and from time to time I do that as well for satellite radio.
How important is it for you to create "timeless/quality/grown folks music" as opposed to keeping up with many of the "fads & trends" that seem to dominate the airwaves these days?

I grew up on a lot of what's considered "timeless/quality/grown folks music" and its really what I believe comes more natural to me. I just want to stay true to myself no matter what. Myself and Third Logic really love what we do and that pretty much factors out fads and trends"...they rarely have any longevity. We want to make quality music that will stand the test of time.
Is it important for you to support & collaborate with other artists? To that end, which artists have you enjoyed working with most?
I love music and I love to see talented people get down! Its very important to me to support other artists because I know what they are going through and we all need the support. Supporting each other allows us to learn from one another, encourage each other, and be completely entertained all at the same time! I enjoy collabing with other artists. I enjoyed working with The Cornel West Theory, Born-Infinite, Foreign Exchange, Ave. To, Julius Papp" the list can go on and on"...In 2012 you will see many many more collabs from me!
Who are some of your artistic influences? For each one that you name, please share with us what your favorite "work of art" is by said artist & speak briefly about why it means so much to you.?
I have too many influences to list but to name a quick few"... Joni Mitchell - I admire her gift for telling stories in her music and lyrics. Her writing for me is very vivid and always creates a picture in my mind. I'm a lover of lyric and melody and she is one of the top artists I study when it comes to this. For me personally all of her music is amazing to me but I especially love a song called "Free Man in Paris", "Edith & the Kingpin" & "Help Me".

Sade - She is the epitome of class, style, and simplicity. For me it's not really about her voice but about her entire package. Her band is amazing and they are a perfect combination. She reminds me that there is something special about putting a vocalist w/ the right unit of players. She is another artist who completely draws me in with her lyrics. She tells stories but usually leaves a lot to the listener to wonder about" - she adds mystery to many of her songs and I love that!!! One of my favorite works from her is "Like A Tattoo"...very powerful and moving song"- lush musicianship and haunting lyrics.

Chaka Khan - One of the strongest voices in soul music to date. Power, funk, emotion, grit, and such a uniqueness that is all her own. I will always love most everything she'd ever recorded. Her version of "Nights In Tunisia" is mind-blowing.

Seal & Imogen Heap are two infuences I will put together in the same category but they have a similar impact on me"-lush arrangements, strong lyrics, very cinematic music. I'm striving more and more for that! I love "Colour" by Seal and "Headlock" by Imogen Heap.

Stevie Wonder - So much of what I do vocally is inspired by Stevie. He is one of the last true musical genius's around (along w/ Prince who's "Power Fantastic" is a true influence on me right now!)...I can go on too long about how and why I am inspired by Stevie Wonder"...nothing compares to his writing, singing, and playing.
What would you like for listeners to gain from your music & from experiencing your live performances?

I want the audience to feel like they're watching a movie when seeing me live. I want them to walk away and feel satisfied, inspired, entertained, and enchanted by the show! I am working so hard with Third Logic to make every show feel like a full out concert, whether you get 20 mins of me or 2hrs we want to give you a complete journey. I also want the audience to listen, pay attention in order to walk away with something new and refreshing in their mind. I love to make people think and ponder"...Our shows strive to be action packed from start to finish w/ ups and downs and moments of calm and moments of pure energy!
For more on Deborah, please visit her official website here:
Deborah Bond Official Website