Artistry: Artist Feature
Brave Soul Artist: Stanley Bennett Clay
July 14, 2010
Print version
Other articles by this author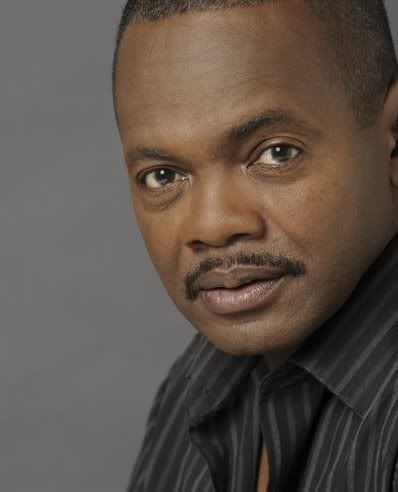 Our 2010 Brave Soul featured artist for the month of July is a 'renaissance man' and multi-faceted artist who is a true example of what it means to have 'staying power'. Stanley Bennett Clay, who recently relocated to New York from Los Angeles, received 3 NAACP Theatre Awards and 3 Drama-logue Awards for writing, directing and co-producing the stage play "Ritual." He made his film writing and directorial debut with the film version and was voted the Jury Award at the 2000 Pan African Film Festival.
He wrote the plays "Lovers" (Theatre of Arts), wrote and composed the musical "Street Nativity" (Celebrity Centre Theatre), and wrote and starred in "Armstrong's Kid" (Theatre Unlimited).
He directed the west coast premiere of the play "Jonin'" (Estelle Harmon Theatre, Drama-logue Award/Direction), produced the GLAAD award-winning "Children of the Night" (Ebony Showcase Theatre), and produced the world premiere of "Willie & Esther" which was a Los Angeles Times Critics' Choice and won 2 L.A. Weekly Awards, including Best Play.
As an actor, Clay did leads in "Zooman and the Sign" (Drama-logue Award/NAACP Image Award Best Actor nominee) "Anna Lucasta" (NAACP Image Award Best Actor winner) and "Six Pieces of Musical Broadway" (Dorothy Chandler Pavilion). He also appeared in Albert Camus' "Caligula" (Zodiac Theatre) Bill Duke's "Sonata" (Theatre of Arts) and "A Hatful of Rain" (Argo Repertory Company).
Clay is the author of three novels: "Diva" (Holloway House), "In Search of Pretty Young Black Men" (Atria) and "Looker" (Atria). "Search" won the 2005 New York HOTEP Society Award for Best Gay Novel. He is also the co-author of the current charting "Visible Lives: Three Stories in Tribute to E. Lynn Harris."
For ten years (1991-2001) he edited and published SBC Magazine, then the most widely distributed national monthly for the Black LGBT community. He received Genre Magazine's Life Guard Award, The National Black Writers' Founder's Award, the Black Gay and Lesbian Cultural Alliance Award, and the 2008 Oakland Black Gay and Lesbian Film Festival Lifetime Achievement Award and Blatino Oasis 2010 Award for Literature.
As we embark on four years shining the spotlight on a bevy of talented individuals, we at BSC are honored to share with the world the insights, talents, & life experiences of a man who serves as an inspiration & prototype for a successful & fulfilling life as an artist. We are happy to present to all of the Brave Soul readers, Mr. Stanley Bennett Clay.
"What makes a writer a succesful writer is that he dares to write about things everybody knows, but no one has to courage to write/talk about. Writers are the most courageous people on the planet. If you're not willing to write about the things everybody else is afraid to discuss, then get the fuck up off the writing table"

As someone who has worked in the industry for the past three decades, what are your thoughts on the way both african american & african american LGBT life has evolved in terms of representation through the performing & literary arts?

Actually, I've been active in the industry during parts of six decades. Hell, I was guest starring on "Room 222" in the sixties. I think we as Black LGBT's have definitely moved forward. That's what evolution is, moving forward, changing for the good. I certainly think that our performing and literary expressions have affected the overall community. I mean, we have straight writers like Zane hitting the best seller lists with full blown lesbian novels. The Today Show is getting ready to include same sex couples in their Today Throws a Wedding segment. Art defines a civilization. We inform the general population who we are. We inform ourselves who we are, which is even more important.

You're a multi-talented artist (actor, writer, playwright, filmmaker, producer, director). Is there a specific part of being an artist that you enjoy most & if so why? Conversely is there any area of the arts that you've found less fulfilling than another?

I'm a kid in a sandbox. All these different artistic expressions are my toys. I enjoy them all, play with them all, fuck with them all, and nap with them all. I don't consider producing much of an artistic expression. The producer is like the kindergarten teacher keeping the discipline going; a necessarry evil in the scheme of things with regards to allowing the children their playtime with their toys. I never much cared for producing, but knew I had to do it to put my art out there. I was and am a very good producer because I know how to be very pragmatic and I'm extremely focused. I take nothing personally. I can't be personally offended. I understand geting the job done, doing what I have to do so that my sand box toys are not fucked with.

How much of your personal life experience do you rely on as it pertains to your work as a writer?

I totally rely on my personal life experinces. You write what you know. I've had a good life. Hey, my non-biological dad, a hard working mailman married my mother, a women with six kids, had two more kids, and lived a happily ever after life. We never had a lot of money, but we were never poor. We had spirit. We had love. I am the proud homosexual that I am today because of my family, particularly my dad. They simply considered me special, and as a result, I was exhalted. My father creeps into all of my work. His unconditional love, to this day, twenty years after his passing, energizes me beyond description.

How important do you feel the element of candor is in terms of your writing, particulary as it relates to sex.

I assume the word 'candor' is a substitute for the word 'honesty." Honestly. most people fuck. Honestly, most people suck dick. You do, I do, and most heterosexual women do. The majority of the population does. Most people don't talk about it. What makes a writer a succesful writer is that he dares to write about things everybody knows, but no one has to courage to write/talk about. Writers are the most courageous people on the planet. If you're not willing to write about the things everybody else is afraid to discuss, then get the fuck up off the writing table. You're a fucking coward and you don't deserve to be published.

There have been various articles in which your involvement with the musical & film versions of the E. Lynn Harris novel "Invisible Life" has been mentioned. For the legions of fans of both you and the late E. Lynn Harris, where do things currently stand on both of these projects?

I'm often asked about this. Here's the deal. I wrote the book for the musical. I also collaborated with Ashford & Simpson on the score. This was probably the highlight of my professional life, not simply because of their legendry, but what I learned through their artistic generosity. Now what I and Ashford & Simpson learned, is that a Broadway show is out of the hands of the writers. The producer decides what happens to it. Currently the producer has decided to forego the musical and take it to film. In fact, he hired me to write the screenplay for the film. He also hired me to write the screenplays for two other E. Lynn books. Now which one he decides to do first, if ever, is totally in his hands. I have no say in it's progress.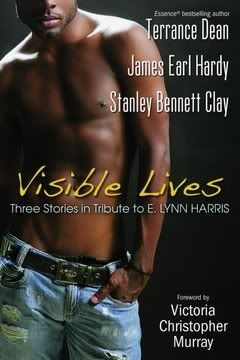 How & when did the idea for "Visible Lives" come about? Can you talk about what the process of the book's creation was like?
The Black LGBT writing community is sort of a fraternity/sorority. Our common interest in the written and spoken word, in words specifically, relates to who and what we are, binds us. So we're more in communication with each other than not. I forgot when I actually met Terrance Dean, but when I finally did, we were on the phone with each other every few days for hours dishing, quipping, reading, snapping, prognasticating, celebrating, and instigating like crazy. It was all in good fun, exercising our black gay literary muscles. But the death of our friend E. Lynn Harris put a strange pall on our free-wheeling conversations. After all, we had not lost just a fellow black gay scribe, we had lost the diva, goddamnit! We got very serious. I thought I was really torn up about it until I was on the phone with Terrance, and he was just losing it. Well, maybe I shouldn't say losing it, but he was really pissed that E. Lynn was taken away from us. Terrance had this fear that E. Lynn might be lost in the literary rubble, and said we had to make sure that didn't happen. He suggested we do something in the form of a tribute to him. I immediately agreed. "Yeah, let's do a tribute book!" We both agreed and decided we needed to bring someone else in. Since we were both good friends of James Earl Hardy, we made a call to him, and in an immediate three-way phone conversation, a pact was made. We each called our agents and they all flipped. Terrance put together a proposal, which was sent out to publishers, and next thing you know, we had a book deal, even before we'd written a single word. Kensington Publishing, our publishers, understood our passion, and we knew what we had to do. This was some of the most painful, as well as some of the easiest writing the three of us have done, I think. It really came from the heart. I don't think E. Lynn was ever off the radar as we committed pen to paper.

How important do you feel it is for black gay artists (authors, writers, performers, etc) to stick together and support another?

It is absolutely important. We are a family. What we must be careful about is that there are a lot of people out there calling themselves artist and they don't have an artistic bone in their body. Ultimately, they become the haters, and they tend to tear down the true artist in our community. Now I'm not talking about constructive criticism, I'm talking about personal attacks. Let's not be crabs in a barrel, and let's take this phrase out of our vocabularay: "well you know how black people are."

Can you speak briefly about your involvement with HIV/AIDS awareness & outreach?

I've been involved with HIV/AIDS awareness since the beginning. I was the Vice President of the Board of Directors of The Minority AIDS Project. Bishop Carl Bean (MAP's founder) and I have been close friends since the seventies, when he was the first openly gay recording artist at Motown. We recorded this awful disco single "Come on Girls and Work Your Pom Poms" back in 1978. He sang it, I and Dani McCormack wrote it. When he asked me to be involved with MAP, I jumped at the opportunity.

I must say this to the HIV/AIDS community. Stop trying to make your negative supporters feel bad. I eventually left the board at MAP because as an HIV negative man, I was condescended to. As recently as three weeks ago, when I was in Atlanta, I went to an HIV/AIDS mens group meeting and spoke. Afterwords, one of the members said to me, "Can I ask you a personal question?" I said, "Sure, of course." He asked, "are you positive?" I answered, "No, I'm negative." He frowned and responded in a really nasty way, "You're lucky." Well, I was not going to let him make me feel bad for being negative. I just want to tell the HIV/AIDS community, don't turn off your supporters like that.

Can you talk about your feelings surrounding ageism in the black gay community?

I'm 60 years old and in a beautiful seven year relationship. I'm totally healthy, in great shape, and no Viagra. Ageism is a self-perpetuator. Because my partner is a lot younger than me, I do occassionally go out to the dance clubs and get my groove on. It's really great exercise, dancing the night a way. But if you're a man of a certain age, you really have to stop dressing, thinking, and lusting like a twenty year old. Being sixty is beautiful. I love going on cruises, seeing Broadway shows, going to wonderful house parties with great Motown music playing in the background, geting on the phone with people my age laughing over old times, getting on the phone with my much younger mentor children, god children, and young admirers and share my years of experience with them, dinner double dating with other gay couples, and just hanging out with my baby. Life really does get better with age. Words really can't describe the richness of a vintage life.

Our Brave Soul discussion topic for this month is a continuation of a previous discussion surrounding 'Rejection and Acceptance'. In closing, can you offer some insight as to how these two things have affected and/or impacted your life and career to date?

I've been an artist all my life; an actor, a writer. Rejection figures into both of those arts. Rejection is not necessarily a bad thing. A hundred actors go up for one role. Ninety-nine will be rejected. If you're any kind of serious writer, you've received tons of rejection slips. You can pretty much addres your due diligence based on your rejection slips. If you have a drawer full of rejection slips it means you're doing your job. Acceptance? Accept yourself. Love yourself.

For more on Stanley Bennett Clay, please visit:
Stanley Bennett Clay on facebook