Artistry: Artist Feature
Brave Soul Artist: William Scott
February 8, 2009
Print version
Other articles by this author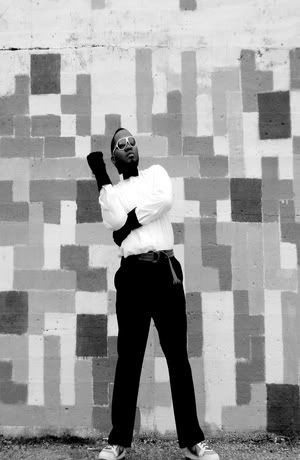 Our feature for this month is a courageous, amazingly talented brother whose work is in a class all its own...In 2006 William Scott independently released his debut album, "Who's Afraid of William Scott?" which sparked consciousness and controversy because of it's refreshing sound and daring subject matter regarding race relations, the loss of cultural history and homophobia in the African American community. The album quickly gained attention from several newspapers and magazines such as, The New York Times, Philadelphia Gay News, The Michigan Chronicle, Between The Lines Newspaper, and two consecutive issues of Out Magazine and will soon be featured in the first music issue of SWERV magazine.
In 2008 William was selected as a finalist on the most watched
television show around the world, "American Idol". He was 1 out of 29 chosen to go to Hollywood from Philadelphia where 20,000 people auditioned, the most to audition in any one city in the seven year history of the show. He went on to be selected as one of the 'Top 50' out of 112,000 candidates that auditioned across the country that year. William was recently awarded the "Youth Inspiration Award" from the Attic Youth Center in Philadelphia for his outstanding work in music and for his work with LGBTQ youth. William will be releasing his new album "STAR/LIGHT" summer 2009. Tim'm recently got a chance to ask William some questions regarding his life as an artist, his American Idol experience and a few other insightful topics. We're proud not only to be kicking down closet doors (so to speak), but also to be kicking off the 2009 BSC artist features with Mr. William Scott. Enjoy...
What is the first thing that comes to mind when you hear the term Brave Soul?
Brave Soul for me evokes a vision of someone who is not afraid to journey through life without a map or a guide book, someone who does not just sit around contemplating faith, they put faith and belief into action.
Are there influences, musical and not, who come to mind?
Well, this is a question with so many answers! I will start with the musical influences first. OLDSKOOL:Gotta say Donny Hathaway, Chaka Khan, Stevie Wonder, Prince, Aerosmith, Queen and so many more. NEWSKOOL:Brandy, Outkast, Kanye, Coldplay, Common and the list could go on. I will honestly say that most of my personal philosophical influences come not from familiar names or celebritites, but from observing my own pain and the pain of others around me and wanting to change the conditions or the conditioning and the mind sets that cause us as people to stop our progression and prevent ourselves from reaching our greatest potential.

Brave Soul Collective is an artists collective, as much as an activist/social justice movement. Your debut album "Who's Afraid of William Scott" was among the more politicized projects ever by a black soul artist. How do you achieve balance between the two? Do you worry that political music isn't marketable?
Balance is where God really comes in for me. I think about God as the creator and I think about myself as a creator. I think about how the creator made the world, how there is always a consistent balance of negative energy and positive energy. Business wise I think of political subjects as stuff a lot of music listeners would consider negative and rather not deal with. So I balance that negativity with the positive "fun" stuff that makes people dance and sing along. I believe that anything that connects to people is marketable. My music is for the people.
Not all, but a few of us, were introduced to your voice through your participation on American Idol. Can you say a few words about the experience? In particular, as an "out" black gay artist, were there obstacles that you faced on the show?
LOL it just doesn't go away! They say as an artist you should be grateful for any kind of publicity but when I think about my experience with American Idol, the phrase "keep it real" comes to mind. A task that is practically impossible when participating in that show. I felt like Lauryn Hill in a circus act. Defining ourselves for ourselves is always going to be an issue in a world that believes reality is a TV show, a world that forces you to be "Gay" because they believe it is more marketable, when you have defined yourself as "Same Gender Loving."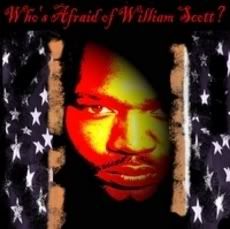 Many are famliar with your song "Dear Mr. President" from your debut project, in which you appeal to the desire to have *actualized*, the rights to life, liberty, and the pursuit of happiness supposedly endowed to all men (and women). Your rendition of The National Anthem is among the more powerful vocal moments on the project. What are your thoughts about President-elect Barack Obama?
I am proud. I believe of course that it has been way over due for one of us to be in the position of President of the United States. I believe that Obama is fit for the job like many other great African American men and women have been before him and will be after him. He is the star for us all to see, so that we can reach a bit higher and what a sight to see.

Brave Soul Collective was started as a site encouraging living in full truth started by three HIV positive black gay-identified men. What are your thoughts about the AIDS epidemic? What needs to be done to create greater awareness about its impact?
I think I would say that my thoughts are similar to the sentiments of many in our community who have friends, family, loved ones who have been directly impacted by HIV and AIDS. I am deeply moved into action because of the existence and the remaining existence of this disease. I personally believe that the epidemic needs to be understood on a more individualized personal level. I don't think that AIDS just happens. That it is just a matter of drug-use or sexual mishaps. I believe that there are a series of human actions that lead up to this conclusion, actions that are based on psychological and environmental conditioning which are influenced by things as simple as music. I believe that homophobia and the teaching of hatred in our music, churches, schools, homes and families continue to poison us and force us into situations that are extremely unhealthy. In essence, if we want to rid ourselves of the AIDS epidemic I believe that a large part of it depends on us riding our community of hate.

Is there anything, in closing, that you'd like to tell Brave Souls out there?
Being brave will require you to leave behind so many things and you will have to be willing to walk alone, but for every piece of baggage you leave behind, you become a little lighter and eventually you become free.

For more on William Scott, you can visit him on myspace by clicking here:
William Scott on Myspace