Artistry: Living Out Loud
Terrance Dean & MOGUL touch down in the DMV!!!
July 6, 2011
Print version
Other articles by this author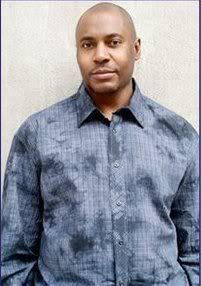 Acclaimed author Terrance Dean is busy on the road promoting his latest novel, MOGUL & very soon, he'll be touching down in the DMV for 3 appearances to sign copies of MOGUL & to connect with readers, fans, & supporters.
As I continue to prepare our BSC Artist Feature/Interview for August 2011 with Dean, I wanted to make sure we at Brave Soul were doing our part to spread the word not only about MOGUL, but also about Mr. Dean's upcoming appearances which take place in Baltimore & DC July 15th & 16th!
All specific details regarding the appearances can be found below:

July 15th - Friday; 5pm - 7pm;
Urban Knowledge - Mondawmin Mall
2301 Liberty Heights Ave.
Baltimore, MD 21215
July 16th - Saturday; 12:30pm
The Brookland Cafe
3740 12th Street, NE
Washington, DC 20017
Brookland Cafe Official Website
July 16th - Saturday; 5pm - 7pm;
Urban Knowledge - East Point Mall
Baltimore, MD 21224
For more on Terrance Dean, please visit: Terrance Dean Official Website & to purchase your copy of MOGUL, visit: Purchase MOGUL here